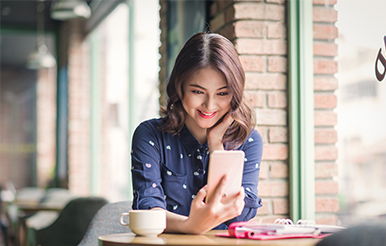 Access your account information safely and conveniently with our robust It'sMe247 Online and Mobile Banking service. Log in to It'sMe247 Online Banking Now. Search Viriva in your app store to download the app.

If you are an existing It'sMe247 user, be sure to take advantage of all of its beneficial features, such as Electronic Bill Pay, eAlerts, Mobile Check Deposit, and Manage My Cards function. Use these services to help you bank smarter. It'sMe247 is a free service for all members. Call us to obtain your temporary username and password.

If you need to reset your login credentials, our member services team can help you regain access in just minutes! If you recently joined Viriva, you'll have 7 days from your membership date to log in using the following temporary credentials:
Username: Your account number
Password: The last four digits of your SS# plus four digit birth year
(E.g. last four digits of SS# is 1234 and birth year is 1936; the temporary password would be 12341936)

If you have any additional questions or require further clarification, please Contact Us.