COVID-19 Fraud Schemes to Watch Out For
As businesses and consumers continue to quickly adapt to the COVID-19 pandemic, unfortunately so are fraudsters. The Department of Justice (DOJ), World Health Organization (WHO), and FBI have all issued warnings about the rise in COVID-19-related fraud schemes that are exploiting unsuspecting victims across the country. Below are a few known schemes consumers should watch out for.
1. Phishing Emails Disguised as COVID-19 Resources and Information
Federal agencies are reporting an increasing number of emails, calls and text alerts disguised as COVID-19-related resources that contain malicious links and attachments. For example, a group of cybercriminals recently sent around a fake map of COVID-19 infected areas that installed malware when clicked. (Malware is a piece of software designed to steal data, damage devices, etc.) The Department of Justice has responded by reminding people to only visit CDC, WHO and government-sponsored resources for COVID-19 related information (TIP: look for the ".gov" in the website URL and check that there is a lock icon next to it). The Federal Communications Commission (FCC) also published a very helpful online resource containing samples of some of the common COVID-19 phone scams that have been making rounds lately.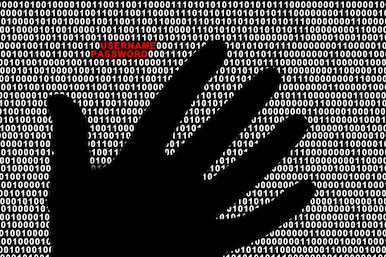 Remember, Viriva will never call you and ask for your password or PIN information.
2. Fake Testing Kits, Masks, Cures, and Deep Cleaning Services
Attempting to cash in on consumer's fears and concerns around COVID-19, fraudulent companies and websites have been popping up offering non-certified masks, gloves, hand sanitizers, and even fake coronavirus testing kits. The DOJ recently shut down a website claiming to offer at-home coronavirus testing kits and requesting credit card information. Another popular scam is companies offering "deep cleaning" products and services that claim to rid your home of COVID-19.

Federal authorities also warned of fake products being sold on popular online marketplaces such as eBay or Amazon. In fact, Amazon has reportedly removed over one million fake or overpriced COVID-19 products from its online marketplace.
The abundance of these phony products and services will inevitably lead to a rise in transaction disputes as members either don't receive them or dispute the legitimacy of them. To help prevent this from happening, experts recommend you to run a quick Google search on any product or vendor, as well as check other customer reviews for red flags, before buying. There are also online services such as Fakespot.com that allow you to check whether a company or the reviews for that company are fake.
The FCC has received reports of scam and hoax text message campaigns and scam robocalls offering free home testing kits, promoting bogus cures, selling health insurance, and preying on virus-related fears.
A text message scam may falsely advertise a cure or an offer to be tested for coronavirus. Do not click on links in texts related to the virus, and check cdc.gov/coronavirus for the most current information.
3. Investment and Charity Schemes
Regulatory agencies have also warned consumers to be on alert for investment schemes offering "safer" and "guaranteed" returns in the face of market volatility. Typically using language that creates a sense of urgency, these scams tend to target older consumers concerned about losing their retirement savings.
Similarly, fraudsters are also looking to exploit the generosity of consumers by creating fake online charities or soliciting donations through direct or instant money transfers to support individuals or areas affected by COVID-19.
In both situations, members should be reminded to never share personal or financial information with an unknown source and to only engage with accredited, reputable organizations.
Want to learn more? Read about how to protect yourself against identity theft.