You Have Convenience at Your Fingertips
Use your card to make at least one transaction once every six months, and there are NO FEES simply just for having one!1

Get instant access to your cash!
Make large or small purchases. The Signature-based daily limit for purchases is $800 and $600 for PIN-based transactions, including cash withdrawals & purchases. A moderate limit helps protect you! You can Contact Us in advance to request a temporary debit card limit increase for planned purchases and withdrawals. Requests are subject to approval.

Make unlimited purchases at millions of retail locations using credit, and the funds are drawn directly from your Viriva account.
Withdrawal funds surcharge-free at any CU$ Network ATMs or choose Cash Back through PIN-based transactions at select retailers.
Receive up to 12 free PIN-based transactions per month.2

Turn on real-time transaction alerts with Manage My Cards services.
Opt-in to Overdraft Privilege (for cards tied to Checking Accounts only).
Apply For a Debit Card
Connect With Us to request an application.
Mastercard® Benefits
► ID Theft Protection
► Global Services
When to Choose Credit vs. Debit Transactions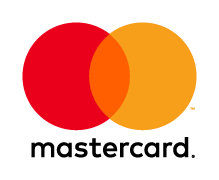 When making a purchase at a retailer, you may be presented with the option to process your purchase as Credit or Debit. While both options will result in funds coming out of your Viriva account, here's why you should save your Debits and choose Credit when possible.
► Save Your Debits
Since you're limited to the number of Debit transactions allowed per month before being charged a fee, save the Debit option for ATM withdrawals and performing cashback transactions. There's no limit to the number of Credit transactions you can perform.


When you join Viriva you become a shareholder (member-owner) along with all of our other members. We are what's called a Not-for-profit financial cooperative. As a member-owner, you play a vital part in our success, and our success means better rates and lower fees for all Viriva member-owners. Select Credit over Debit or Signature over PIN so your credit union earns a higher income to help offset operating expenses. The more we're able to save means the greater the benefits we can pass on to our member-owners.
► Choose Credit Often

Choosing Credit provides a faster checkout - there's not an extra step to enter your PIN and there's less risk of exposing your PIN in public spaces. If you're making a large purchase, the Credit option provides a higher daily purchase limit. You can also call us to temporarily raise your limit above the normal limit in advance of making a large purchase.
► At the Time of Purchase
When you're checking out, select Credit over Debit if given the option. Every merchant is different! If you do not see an option for Credit, ask "How do I select Credit?"

► Attention Amazon Shoppers
Are you a frequent Amazon shopper? You can control how Amazon processes your debit card transactions! Check to make sure you are NOT opted-in to process payments as PIN-less debit transactions.

Below is how to make the change on a desktop. View how to make the change on Amazon's Mobile App Here.

1. Sign in to your Amazon account and navigate to Your Account
2. Select Your Payments
3. Next to your debit card payment, select the down arrow
4. Select Edit
5. Uncheck the box that is next to Processed as a debit card
6. Select Save
Viriva performs daily system maintenance, traditionally between the hours of 11:30 PM EST- 12:30 AM EST, at which time Mastercard Debit Cards are placed offline, thereby limiting the amount you can withdraw at ATMs and the dollar amount of purchases during the maintenance time frame.
1. Your card must be used at least once every 6 months to avoid an inactivity fee.
2. The ATM must be a part of the Jeanie or CU$ network to avoid surcharge fees (Please note: Not all ATMs in the Mastercard Jeanie network are surcharge-free). The first 12 transactions per month are free for members who have full-pay direct deposit or were previously designated as a Pioneer Club member; otherwise, the first 8 transactions per month are free for all other Mastercard Debit Cardholders. PIN-based transactions made in excess of the 12 and 8 free transactions allowed per month will be charged a $1.00 fee per transaction.