How to Protect Yourself Against Identity Theft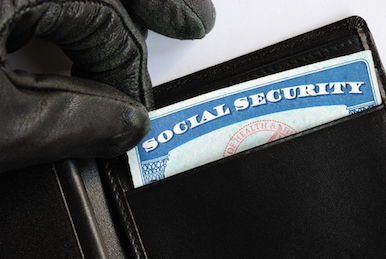 Is Your Identity Safe?
Identity theft is a serious crime. Several major companies (Target, Neiman Marcus, Michael's, etc.) have recently had breaches.
The following are some ways you can protect yourself from becoming a victim.
Leave your Social Security Card in a safe place. Do not keep it in your wallet or write it on checks.

Protect your PIN. Do not write it on your card or put it on a piece of paper in your wallet.

Cover the PIN pad. Beware of people looking over your shoulder to see your PIN.

Get your mail early. Do not leave your mail in the mailbox for an extended period of time. If you are going away, have the post office hold your mail until you return.

Keep up on your statements. If they are late, contact the sender.

Keep your receipts. Compare them to your statements.

Use a shredder. Shred old receipts, credit card offers, statements, expired cards, etc.

Do not fall for phishing attempts. Do not give information over the phone, online or in the mail if you did not solicit the help.

Keep your computer's software up to date. Install the latest firewalls and virus detection programs.

Check your credit report once a year. If you have suspicious activity, check it more often.

Take our interactive Identity Theft coach from Anytime Adviser to learn more about safeguarding yourself against identity the theft. If you have any questions, do not hesitate to contact us.
Source: www.usa.gov