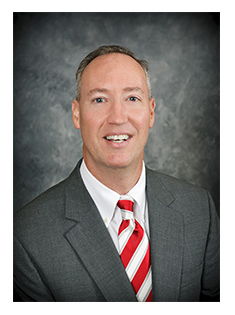 James F. McCaw; President/CEO
► Merger Updates
Dear Member-Owners:
I'm pleased to inform you that during the October 22, 2021, Special Meeting the Audit Committee certified to the Board of Directors and attendees of the Special Member Meeting that the members of Viriva Community Credit Union have voted overwhelmingly to merge into American Heritage Credit Union.
This weekend, we will officially merge with American Heritage Credit Union. As we approach the weekend, there are some important items of which you should be aware.


► COVID-19 Updates
Here's what we're doing to ensure safety for you and Viriva team members.
Viriva associates must remain at home and quarantine for 14 days if they feel sick and are asked to obtain a doctor's note before returning to work.
Member-facing associates must wear protective face coverings.
We sanitize high-traffic areas in our branches throughout the day.
Withdrawal and deposit slips are available at the teller counter to alleviate cross-contamination.
Hand sanitizers are available for both staff and members.
We installed plexiglass shields and floor markers where appropriate to promote physical distancing.
We strictly enforce the number of guests permitted in our lobbies at one time.
Here's how you're being asked to contribute to a safe environment for both you and Viriva team members.
If you feel sick, please stay home and utilize our digital banking options.
Maintain a six-foot distance from other members and staff.
Wear face coverings before entering the branch. We may, however, ask you to briefly remove your face covering to identify you before performing a transaction.
Bring your own pen to alleviate contamination.
Wash your hands frequently.
Use your Viriva debit or credit card vs. cash.
► Bank Digitally
---
Review our List of eServices to ensure you can manage your Viriva account digitally.
► Stay Up-To-Date
---
Check back frequently and Follow Us on Facebook for up-to-date information regarding branch closures and changes in hours.