Visit this page often for up-to-date information regarding the merger. Updated on September 7, 2021.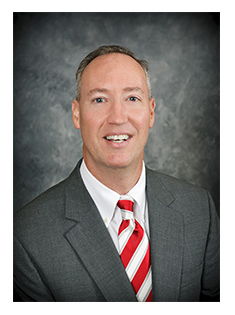 James F. McCaw; President/CEO
I'm pleased to inform you that we received approval from both the PA Department of Banking and the National Credit Union Administration (NCUA) as to our application to merge into American Heritage Credit Union. I know you have questions! The Viriva team, working in conjunction with American Heritage, is making it a top priority to ensure Viriva members stay informed every step of the way about the merger process and how the transition may affect member accounts.
With full regulatory support, the next step is to obtain final approval from the Viriva membership. Here's what you can expect in the coming days/weeks.
► Informational Merger Notice - In a few days, all member households will receive a letter from the Board regarding the merger that includes information about American Heritage's branch locations, a summary of American Heritage's robust Products and Member Services, as well as a list of American Heritage's current rates and fees in comparison to Viriva's.
► Important Voting Information Mailing - On September 7, 2021, a mailing will be sent that includes the required Notice of Special Meeting, Ballot for Merger Proposal, and individual and consolidated financial information. You can execute and return the ballot per the instructions. If you prefer to wait and vote in person, you can do so by attending the Special Meeting scheduled for Friday evening, October 22, 2021, at 6:00 PM at the American Heritage Community Room, located at 2068 Red Lion Road on the American Heritage campus in Philadelphia.
► Account Specific Information Mailings - In October, you should start to receive more account-specific information. We're also working to make available a dedicated team to assist members with account and merger-related questions.