3 Ways to Be Constantly Improving Your Scholarship Search
Wondering how to pay for college? Scholarship competitions can be a great way to get some extra money to put toward your education.
Dedicating a small amount of effort to applications and essays can yield a surprisingly significant scholarship that you'll find was well worth the time commitment.
1. Choose Wisely
When choosing which scholarships to apply for, it's important to decide if the application is worth your time. Check out sites like scholarships.com and fastweb.com to find information about potential scholarships. Be sure to consider the application requirements (essay, financial need statement, college transcript, etc.), the amount of the award, the number of awards that will be granted and the eligibility of applicants. Then choose the scholarships that you think would be worth the work you'd put into the application.
2. Write About Your Passion
When writing your scholarship essays, if you're allowed to pick your own topic, be sure to select something that you are passionate about. Don't write about something you don't have any interest in simply because it's what you think the judges want to read. If you choose to write about something that you deeply care about, your writing will show your passion and it will pay off with a better chance at winning the scholarship.
"Write about something you are passionate about."
"Submit your paperwork on time."
3. Stick to Published Deadlines
Perhaps the most important thing to consider when applying for scholarships is the deadline. If you don't submit the proper paperwork by the deadline, it doesn't matter how high your GPA is or how perfect your essay is. If you don't submit on time, you're not going to get the scholarship. So when you decide to apply, plan ahead and make a time schedule for when you'll have each component of the application finished. Good luck!
2020 Scholarship Contest
Your Dreams Are Within Reach
Our scholarship contest brings students closer to achieving their academic endeavors by providing up to $4,000 in scholarships.
Awards can be used to pay for school expenses, such as tuition, books, computes, and more. Apply today and you could get the funds you need to achieve your dreams.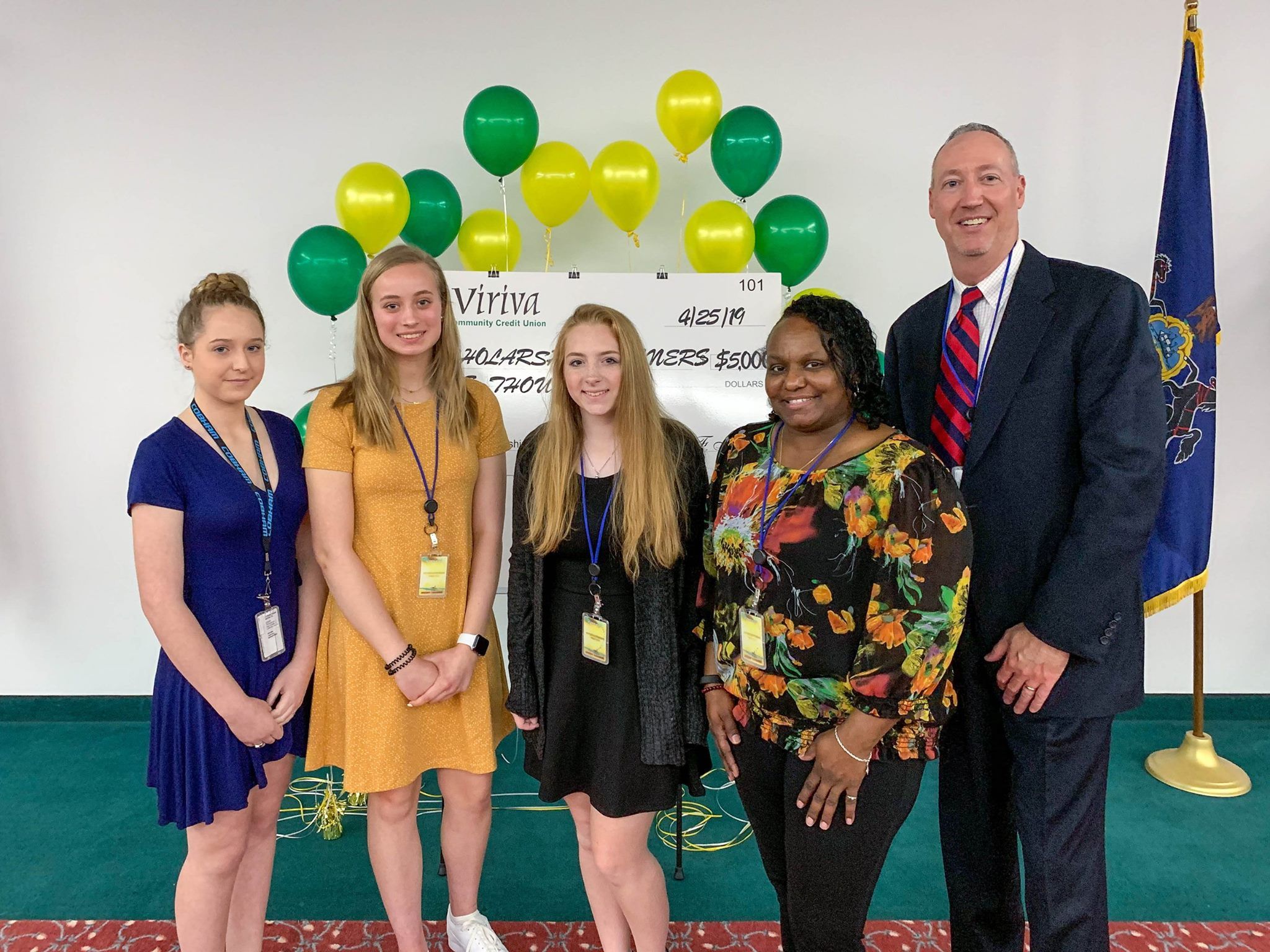 Our 2019 Scholarship Recipients - from left to right is Alexis, Haley, Cailin, and Denise - with James F. McCaw, Viriva's President/CEO.