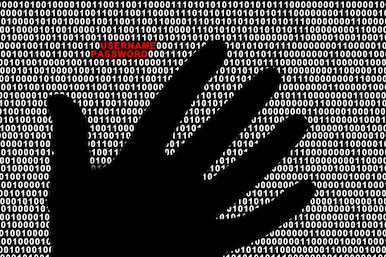 Having a Strong Password Can Make It Difficult for Criminals to Hack into Your Online Accounts.
So many web sites require a password nowadays. The problem, though, is that most of us are not very clever when creating our passwords. The top passwords are: password, 123456, 12345678, welcome, jesus, ninja, and mustang. If one of these is your password, change it now! You are leaving yourself open for hacking.
Here are some rules you should consider when creating a perfect password:
Use different passwords everywhere. If you use the same password for everything, and it gets cracked, that hacker now has access to all of your online accounts.

Change your passwords often.

Don't share your passwords or leave them out for others to see.

If your password can be found in the dictionary, it is not strong enough.

If you use numbers or letters in the order they appear on the keyboard, it is not strong enough.

Use a string of text that mixes numbers and lowercase and uppercase letters – consider turning letters into numbers within a word or phrase.

Include characters

Make your password at least eight characters long because the longer the password, the stronger it is.

For memorable passwords consider using phrases that are meaningful to you with good use of punctuation and capitalization to comply with some of the common password rules above.

Take a second look at your passwords. Don't make it easy for criminals to hack into your e-mail, social media sites, etc.