CU*Talk Telephone Banking Means Account Access Right at Your Fingertips
You can have direct access to your Viriva accounts with just one phone call. Introducing CU*Talk, our telephone banking system, which makes taking care of your credit union business faster, easier and safer! It is around-the-clock access to your accounts - perfect for today's busy lifestyles.
All you need to connect to CU*Talk is a touchtone phone, your account number, and a Personal Identification Number (PIN). Now you are all set to take care of business!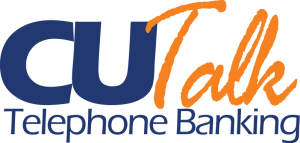 Step-By-Step Instructions
First Time Users must contact Viriva for your temporary PIN. For security purposes, after you enter the system, you will be prompted to change your PIN.

Using your touch-tone phone, call: 1-800-29-AUDIO (292-8346)

Choose English or Spanish as your language.

You will be asked to enter your member number. Then press the # key. Next, you will be prompted to punch in your Personal Identification Number (PIN). Enter your PIN and press the # key. Be careful – if you enter the PIN incorrectly three times, your PIN will be disabled. You must contact the credit union directly for reactivation.
From this point on, the CU*Talk procedure will vary depending on the transactions you wish to complete. CU*Talk will guide you through each step.

When you have finished your last transaction, simply hang up the phone.

Helpful Tips
Press the '#' key when asked. This signals CU*Talk to act upon your entry.

Be extra careful when entering your member number and PIN. Entering a PIN incorrectly three times will disable access to that account through CU*Talk. If this happens, contact Viriva for reactivation.
When entering dollar amounts, decimals are not required. For example, you would enter $25.00 as 2500.

Press * to return to the main menu at any time.

Press '0' for tips and hints on using the system.

CU*Talk may occasionally be unavailable for short periods, so we may perform maintenance. If you are unable to complete a transaction for this reason, try calling back later.
CU*Talk Telephone Banking Features
Review account balances
Verify the date and amount of your transactions,
including deposits, withdrawals, transfers and payments

Verify whether certain checks have cleared

Transfer funds between accounts

Make loan payments

Check current rates

Change your Personal Identification Number (PIN)

Obtain annual dividend and interest information