What can your routing number do for you?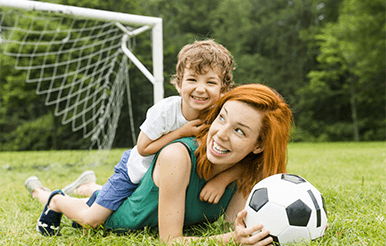 As most of us may know a routing number, sometimes referred to as an ABA number, is a nine-digit number that identifies each bank or credit union. Viriva's routing number is 236-083-655. So what can this set of numbers do for someone with a busy lifestyle, which is most of us? It can help you manage your Viriva account efficiently and conveniently. With our routing number, you can direct automatic transfers, direct deposits or payroll deductions into your Viriva account! These are the fastest and safest ways to deposit funds into your accounts.

Whether you're a parent driving the carpool to soccer practice, newlyweds trying to settle in together or a college grad starting your first day at a new job, you can all use a few extra minutes in the day! Our branches are always here for you when you need it; we love it when our members visit us. Setting up automatic deposits can save you a trip and give you a little extra time to live your life!
So keep this number handy: 236-083-655! You'll also find it printed on the bottom of your personal checks or our website. If you are a new member, you can find it on your ID card that was sent to you in your 'Welcome Packet.'