Everything You Need to Know Before Buying a Car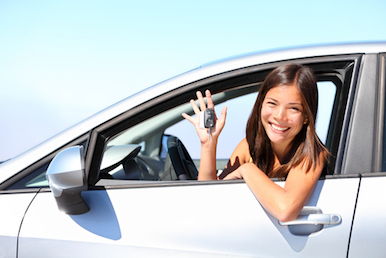 Your Car Is One of the Largest Purchases You'll Make. Before Arranging Financing, Ask These Questions:
1. How much am I borrowing?
While you'll want to borrow enough to cover the negotiated purchase price of the car, factors such as sales tax, titles and registrations, and other service add-ons should be taken into consideration when determining your loan amount. Putting some money down or having a trade-in can help you lower the necessary finance amount.
2. What is the total cost of financing?
Knowing the total amount you'll be paying, will help you make an informed decision on your vehicle purchase. The cost of financing your vehicle will be the total interest paid on your loan plus your loan amount.
3. What's the monthly payment?
Since you'll most likely be paying on the vehicle for a while, ensuring you have a comfortable monthly payment amount will help alleviate financial stress. While choosing a longer loan term generally gives you a lower monthly payment, it also means you'll be paying a little more in interest for the added months.
4. Will the monthly payment amount ever change?
Knowing about any scenarios that may cause your loan payment to change will help you avoid any increases that may negatively impact your monthly budget.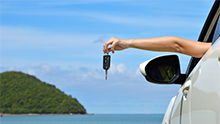 5. Does my payment include credit or other types of insurance?
Optional debt protection products could be worked into your monthly payment to help make it more affordable. It's spread throughout the duration of the loan to help protect your assets, which may increase your monthly payment by a few dollars.
6. How long is this rate valid?
Rates can change frequently, so be sure you know how long you have to make a decision. Viriva updates rates on a monthly basis unless it is a special promotional offer. It is a good idea to compare rates with at least three financial institutions to give you an idea of what rates are available in the market. Be sure you are making an apple to apple comparison, as many factors go into determining your given rate. Some finance companies will take into consideration: the car's model year and market value; your credit score and term; and loan-to-value to determine your interest rate.
7. Are there any rebates or cash back features for financing with you?
With our current auto loan promotion, members can receive up to $250* cash back. We also offer exclusive member discounts off your interest rate, up to .75%*.
8. Is there a penalty for early payment?
Deciding to make extra loan payments or paying more than your minimum due can help you pay off the loan sooner and save you money in interest costs.
9. How much is the documentation fee?
Dealers will typically add these charges associated with title recordings, tags, and registration. These fees vary by state, so be sure you check the fee amounts where your car is registered.