Are you in the market for a car? Here are five potholes to avoid in the car-buying process.
Buying a car can be an exciting time and a big financial decision. Help ensure its a purchase you'll be confident in long after you drive off the car lot. Before you make a decision consider its affordability, your financing needs, and how you intend to use the car. Below are five car-buying potholes to look out for in the process.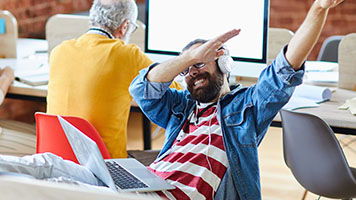 It's your life; we'll help you fund it. Connect with us to learn more about Viriva's Auto Loan programs.
Save on interest charges with exclusive loan rate discount opportunities.
Get a monthly payment that works with your budget.
Our team of lending experts will help you drive away confident in your decision!
Look at the overall financial obligation of the purchase you are about to make. When you think about what you can afford for your monthly car expense, remember it's not just the car payment. Auto insurance, gas, tolls, parking, repairs, and maintenance can be real budget-busters if you haven't planned for them.


Pay down credit card balances at least a month before you apply for the auto loan. Your credit utilization—how much of the credit limit that you're using—accounts for 30% of your credit score. Less credit utilization could mean higher credit scores. So, paying off debt now could net you a better interest rate down the line.


Know the implications to you and loved ones if you fail to meet your monthly financial obligation. If you have a relative or friend willing to co-sign on an auto loan with you, it can help you qualify or even get you a better rate. Be aware if you miss payments on the auto loan at any point, it will hurt that person's credit too.


Have an understanding of how you intend to use the car. This is especially important if you're thinking of leasing a car to benefit from having a lower monthly payment. While a lower monthly payment on a lease may sound attractive, make sure you understand the lease agreement, especially the mileage restrictions. It's no use to settle for a low payment if it conflicts with how you plan to use your new ride.


Beware of zero-percent financing. Zero percent financing from a dealer on an auto loan sounds fantastic, but know that the dealer will be looking to make that money up elsewhere, like in the purchase price of the car.
Want more car-buying tips?
Another smart financial move is to get a pre-approval for an auto loan before visiting the dealership. It is a simple step you can take to help you shop with confidence, and it could put you in a better position to negotiate. Connect With Us to get started.
This article is brought to you by our education partner, Balance.