You have convenience at your fingertips with a Viriva Mastercard® Debit Card.
Seize your opportunity for a chance to win an Amazon Echo and Nest Thermostat simply by using your Viriva Mastercard Debit Card.
Make purchases between July 1, 2020, and August 31, 2020, with Signature (by choosing to process your transaction as Credit).
The more you use your card, the more chances you'll receive.
Use your card for gas, food, online purchases, and more.
Make unlimited purchases at thousands of retail locations.
Use your card with confidence knowing you're protected with Mastercard's zero liability policy. You are only responsible for purchases that you authorized. Get Details

Why should you process debit card transactions as Credit.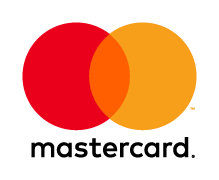 When making a purchase at a retailer, you may be presented with the option to process your purchase as Credit or Debit. While both options will result in funds coming out of your Viriva account, here's why you should save your Debits and choose Credit when possible.
► Save Your Debits
Since you're limited to the number of Debit transactions allowed per month before being charged a fee, save the Debit option for ATM withdrawals and performing cashback transactions. There's no limit to the number of Credit transactions you can perform.
► Choose Credit Often
Choosing Credit provides a faster checkout - there's not an extra step to enter your PIN and there's less risk of exposing your PIN in public spaces. If you're making a large purchase, the Credit option provides a higher daily purchase limit. You can also call us to temporarily raise your limit above the normal limit in advance of making a large purchase.
► At the Time of Purchase
Every merchant is different! When you're at a retailer, and you do not see an option for Credit, ask "How do I select Credit?"